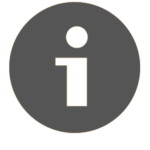 CORONAVIRUS AND BUILDING CONSTRUCTION NOTICE
Our office is physically closed to the public for two temporary reasons. One, we are following government and health recommendations to practice physical distancing during the Coronavirus (COVID-19) outbreak. Two, the building in which the Arizona Ombudsman – Citizens' Aide office is located is undergoing construction and its west lobby near our office is closed to the public. The renovations are limiting access to our office into April 2020.
However, please note that we are accepting cases through means other than in-person meetings. We encourage citizens who need our services to submit their requests through our website's online form or via email at ombuds@azoca.gov as we can most easily access electronic transmissions at this time. You may also call (602) 277-7292, fax (602) 277-7312, or mail to 7878 N. 16th St. Suite 235, Phoenix, AZ 85020. We will respond by email, phone call, fax or posted letter correspondence. We apologize for any inconvenience.
Once we are able to open our office to in-person visits from the public, we shall post an update to our access status on our website.