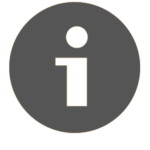 NOTICE:  LIMITED PHONE AND EMAIL SERVICE ON FRIDAY, SEPTEMBER 25, 2020
Due to telephone system upgrades, phone, fax, and email service to our office will be periodically unavailable beginning at 12:00pm on Friday, September 25, 2020.  We expect this process to last several hours.  Emails to and from our office will be received or sent once our Internet connection is reestablished.  This upgrade should not affect our website, so complainants may use our web-based complaint submittal form system throughout the short disruption.
NOTICE: IN-PERSON VISITS TEMPORARILY DISCONTINUED DUE TO COVID-19
Our office is physically closed to the public due to the pandemic. We are following recommendations to practice physical distancing during the COVID-19 outbreak. However, we are accepting cases and communicating through other means. We encourage those who need our services to contact us via this website's online form or email at ombuds@azoca.gov as we can most easily access electronic transmissions at this time. You may also call (602) 277-7292, fax (602) 277-7312, or mail to 7878 N. 16th St. Suite 235, Phoenix, AZ 85020. We will respond by email, phone call, web meetings, fax, or posted letter correspondence. We apologize for any inconvenience.
See our Resource web page for COVID 19 related agency information.
Once we open our office to public visits, we will post that re-opening on our website.